The Second Symposium of WFCC-MIRCEN World Data Center for Microorganisms (WDCM) was held in Institute of Microbiology, Chinese Academy of Sciences (IMCAS) on June 7-8, 2012.
It brings together scholars and experts from world's leading culture collections and academic institutes to discuss the scientific problems and future strategies concerning global microbial resource informatization in the course of their sharing and utilization. By virtue of WDCM platform, practical international cooperative initiative has been laid down, which will accelerate the information integration and data sharing of microbial resources.
WDCM also launched the initiative of Global Catalogue of Microorganisms. This program aims at providing culture collections and microbiologists worldwide with a global microbial data resources platform. The platform has already integrated more than 150,000 species in 25 culture collections from 12 countries.
Over 60 scientists from 14 countries attended the event. The microbiologists discussed issues like data standards, databases, software and platform for microbial resources sharing, work of regional and national culture collections, utilization of microbial resources information as well as WDCM activities and future work.
The opening ceremony was presided over by Dr. MA Juncai, WDCM Director, Dr. Philippe Desmeth, WFCC President and Prof. GUO Huadong, CODATA President and CAS member, etc.
The symposium was hosted by WDCM, organized by World Federation for Culture Collections (WFCC), United Nations Educational, Scientific and Cultural Organization (UNESCO), Research Network for Applied Microbiology, Chinese Academy of Sciences (RNAM), IMCAS, the Committee on Data for Science and Technology (CODATA), Asian Consortium for Conservation and Sustainable Use of Microbial Resources (ACM) and Asian Network for Research Resource Centers (ANRRC).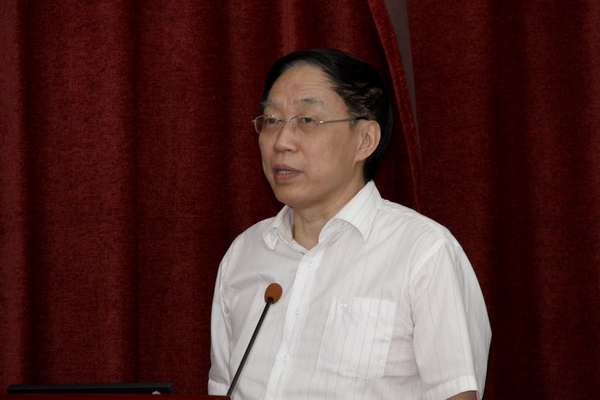 --Prof. HUANG Li, IMCAS Director-General--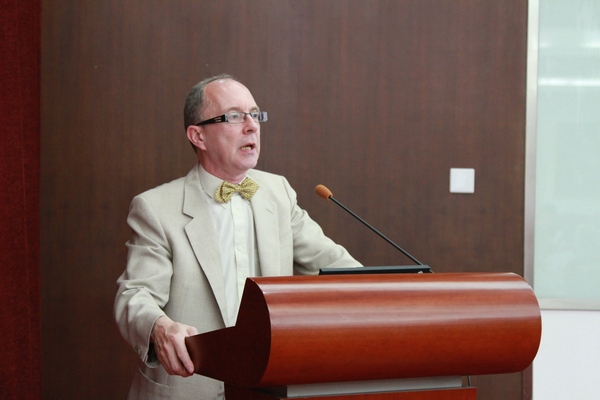 --Dr. Philippe Desmeth, WFCC President--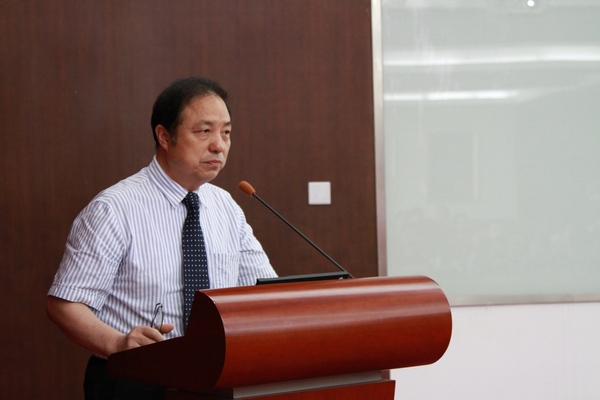 --Prof. GUO Huadong, CODATA President and CAS member--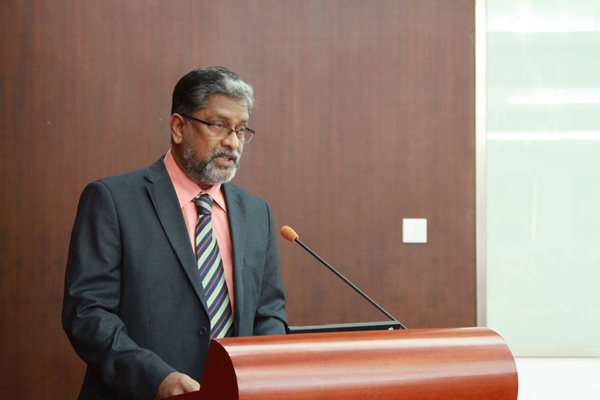 --Dr. R. Jayakumar, UNESCO Beijing Office Representative--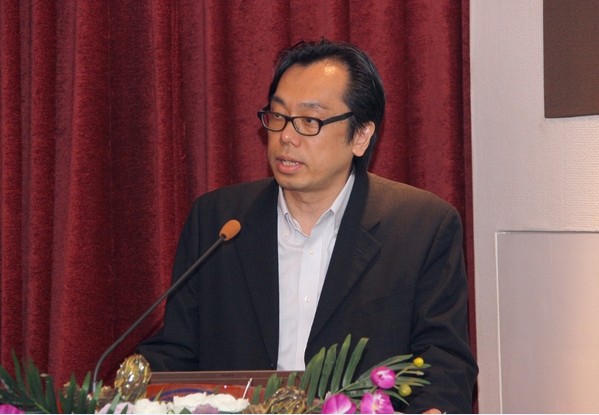 --Dr. Junichi Nakagawa, NITE Biological Research Center Director --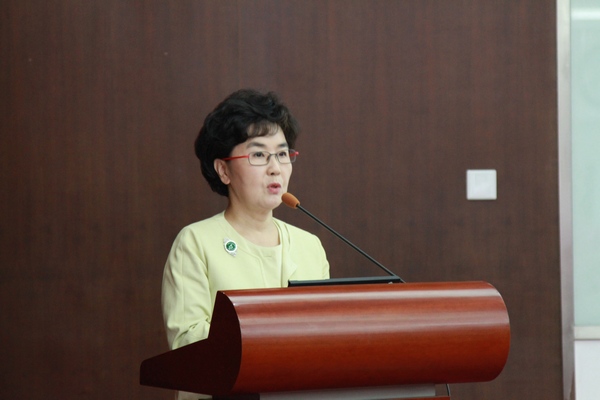 --Dr. Yeonhee Lee, ANRRC Director --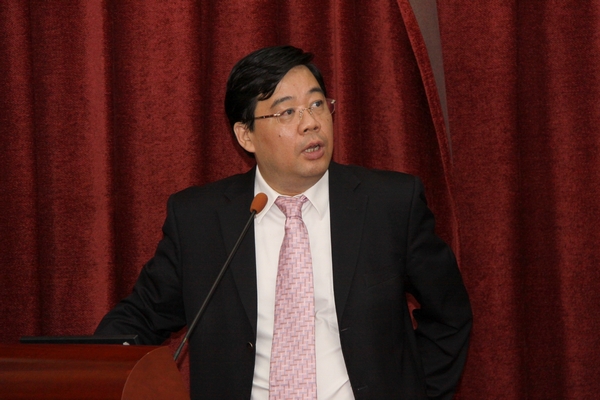 --Dr. Juncai Ma, WDCM Director--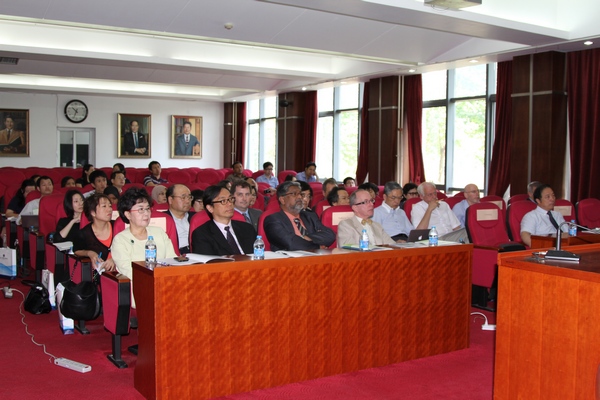 --In conference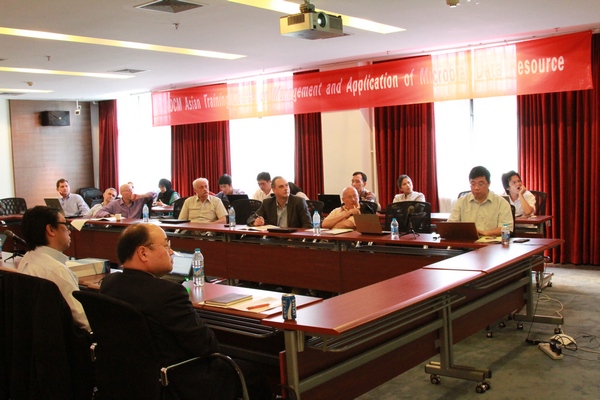 --In conference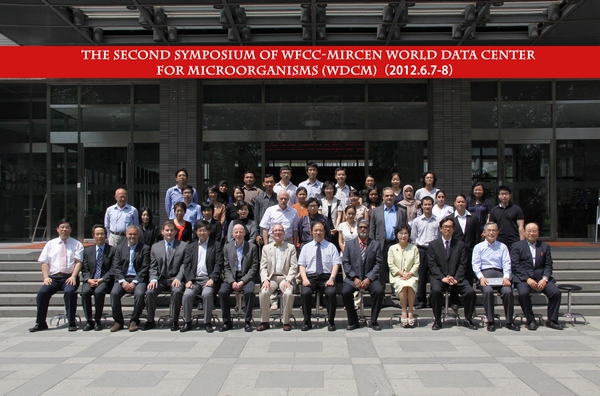 --Group photo--